Corporate Profile
Our Company, Health Amendments, Inc., is a duly organized and existing corporation registered under Philippine laws in 2003. It is an ongoing family business concern operated by the wife and husband team of Gemma Chavez, dentist, and Michael Chavez, lawyer. Both are also the majority owners of the company.

Michael Chavez is the Chairman of the Board of Directors and Chief Executive Officer (CEO). He is a practicing lawyer and is currently the Managing Partner of the International Legal Advocates. Ma. Gemma Chavez is the Chief Operating Officer (COO) and General Manager. She is a dentist by profession and currently takes time to render dental services to indigents in a community in Paranaque City. Sandra Chavez is a Board Director. She is at present the President of the Artist House, Inc. (AHI), a production and management company and agency in entertainment. Helen Chavez, also a Board Director, is the Vice President & Special Projects Director of AHI. Maribel Chavez is a Board Director & Corporate Secretary. She is also the Production Manager & Booking Head of AHI.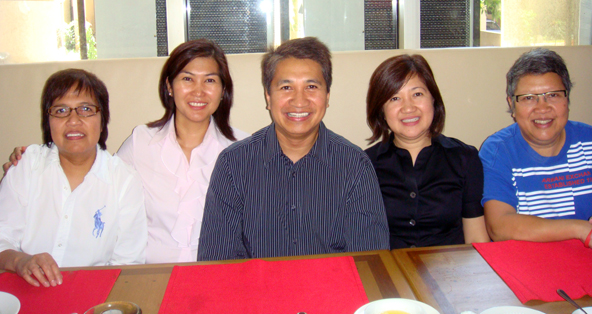 In one of their numerous research and development activities in 2004, Michael & Gemma chanced upon a Department of Health (DOH) study in 1998 about the poor dental health conditions of children in the Philippines. Briefly, the following statistics were revealed:

• Of 100 children from 0-6 years old, 97 have dental caries in the urban areas while there were 87 in the rural areas
• Of 100 children in school, 50 have some form of tooth malocclusion mainly caused by early loss of primary teeth brought about by dental caries
• Children ages 6-11 who do not brush and floss regularly are prone to periodontal diseases because their erupting teeth are surrounded by loose gum tissue
• Only 4 in 100 children ever get dental check-up

This emboldened our Company to reach out to as many people to deliver the importance of personal oral care and at the same time, to continually introduce products that would give you genuine and lasting dental benefits.

In 2005, our Company launched its first product SansFluo Toothgel Cleanser for Children 0-6 years old in Infanticipation baby store at Glorietta Mall in Makati City. Sooner than we expected, its production volume multiplied and found its way in the shelves of other baby stores, department stores, supermarkets, and drug stores in Metro Manila and other provinces. In 2007, Xywhite Toothpaste for adults was introduced in the market followed in 2008 by Xywhite Tweens Toothpaste, SansFluo Tooth & Gum Wipes and SansFluo Dental Brush with Hygiene Case.

Trusting in the power of information, our Company exerts efforts to always explain and describe to you, our consumers, the features and benefits of its products as can be seen in their packages and accompanying brochures/handouts.

Our Company believes that the recent scientific discovery of xylitol's excellent dental benefits has given you, the present generation, better opportunity to improve your oral health condition. It is in this belief that our Company consistently makes xylitol as the active ingredient in all of its products. Our Company affirms that practicing good oral care habits including the continuous use of its products is your ticket to achieving a perfectly good oral health condition.

Our Company has a License to Operate as a cosmetic trading company and all its oral care products have been duly registered with and approved by the Bureau of Food and Drugs (BFAD).